Designed for the Showcase users, the Showcase WebCommerce takes your business to the next level.
---
Customers are now able to make online orders through Showcase WebCommerce, the new Showcase extension service. It is designed specifically for the Showcase users. You can now present your products not only just in the apps, but also on the webpage. Your dealer and customers can easily take orders from the Showcase WebCommerce by themselves.
---
Present and sell your products online
Now you can present your products in the apps and also in any web browsers. Additionally, your customers can make orders on their own.
Shared data between CMS, App, and WebCommerce
Your data will be shared simultaneously across all the platforms.
Only registered users will be able to place an order
Exclusive price is for registered visitors; only registered ones can view certain products.
Customizable UI
You can customize your online store by adding your company's introduction, logo and banner. Market your online store with the QR code and your unique URL link.
Create your online store to showcase products and take orders in no time
---
Create the online store with one click.
Customizable UI that allows you to add your company name and logo.
Display your store physical locations in the maps.
Responsive site to look sharp and easy to use across devices.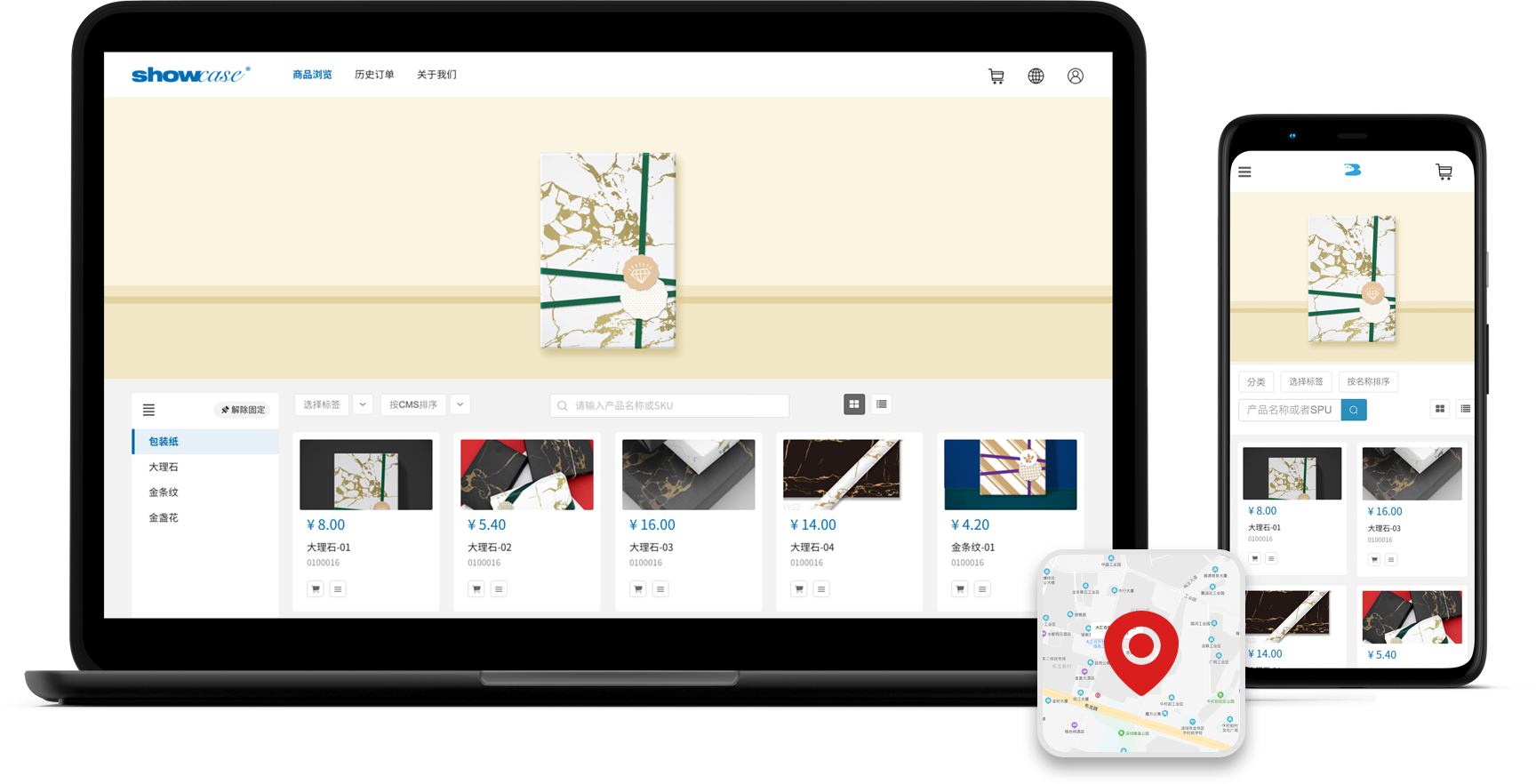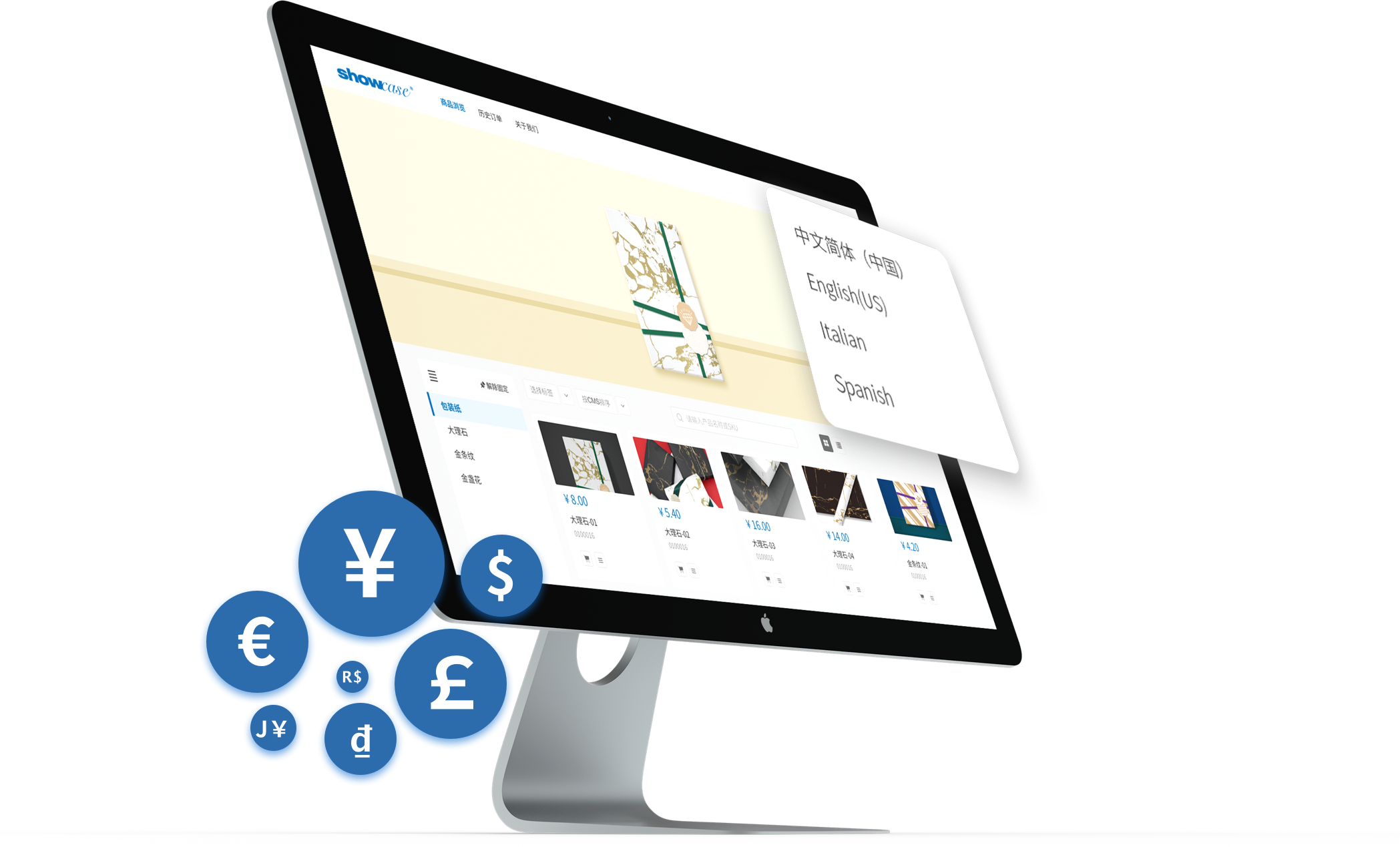 Online Ordering System
---
Customers can only place an order after the registration gets approved.
Set up different prices for the different users.
Support multiple currencies.
Translated into multiple languages
WebCommerce
For wholesale dealers, partners, customers
Product catalog Placing orders
Unlimited users
Annual fee: $3000 for the 1st year $600/year in the following years
Accesse from any device with the internet connection
Showcase Sales App
For sales and marketing teams
Product catalog Customer management Quote/order management Media library
Pay by the number of users (view pricing)
Mobile app supports iOS and Andriod devices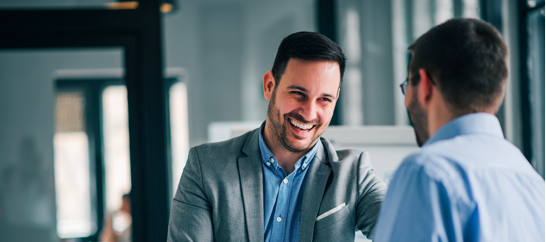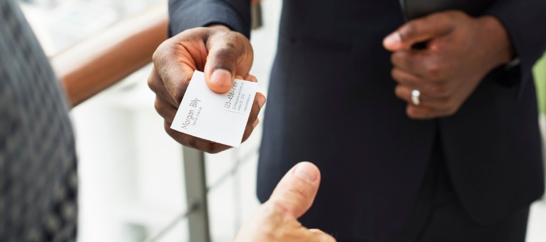 Alex runs an international trading business. He used to have an issue on how to make his audience bring his contact info back after a presentation. The Showcase WebCommerce solved this problem. Alex now prints the QR code on his banner and flyers. His clients can bring the information home by simply scanning the QR code. More and more clients tend to order Alex's product through the Showcase WebCommerce. The Showcase WebCommerce is helping Alex to get more and more new customers.
Bob sells building materials. Bob spent all his time on different renovation companies and selling his building materials with the Showcase App. However, Bob always has trouble identifying the exact modal number. Bob wants to have an online store instead but he does not know how to build one by himself. Bob is glad that he found the Showcase WebCommerce service. Bob puts the QR code on his business cards so his clients can now scan the QR code to visit Bob's online store. The clients now can check product details in the Showcase WebCommerce and place an order from there.
"The system has been beneficial in selling potential customers on Real Flame. Much of our business is done online and through catalogs. Because of the remarkable screen resolution, Showcase allows us to accurately represent the quality of our lifestyle photography, which retailers have access to when selling Real Flame."

"Processing and submitting orders at night is a thing of the past now. The ordering process with Showcase is fast because access to all my sales information is in one app."

"I have worked with six of the Top 50 industrial distributors in the USA, and this is the best tool for field sales people and account managers that I have seen in a long, long time. Anyone who has a product to sell is a candidate to use the Showcase App. And it's the best reason to finally convert to tablets. I invite you to try it."