Hello Sales Gladiators!
Say hello to a new feature, the batch import. This tool will allow you to import many products and product images into Showcase at once.
To access this feature, just follow these 3 easy steps:
Step 1: Log in to your CMS.
Step 2: Go to product management. Click on batch import in the upper-right corner.

Step 3: Follow the instructions on how to use Excel to build a list of your products and images and upload them into Showcase a little faster and easier.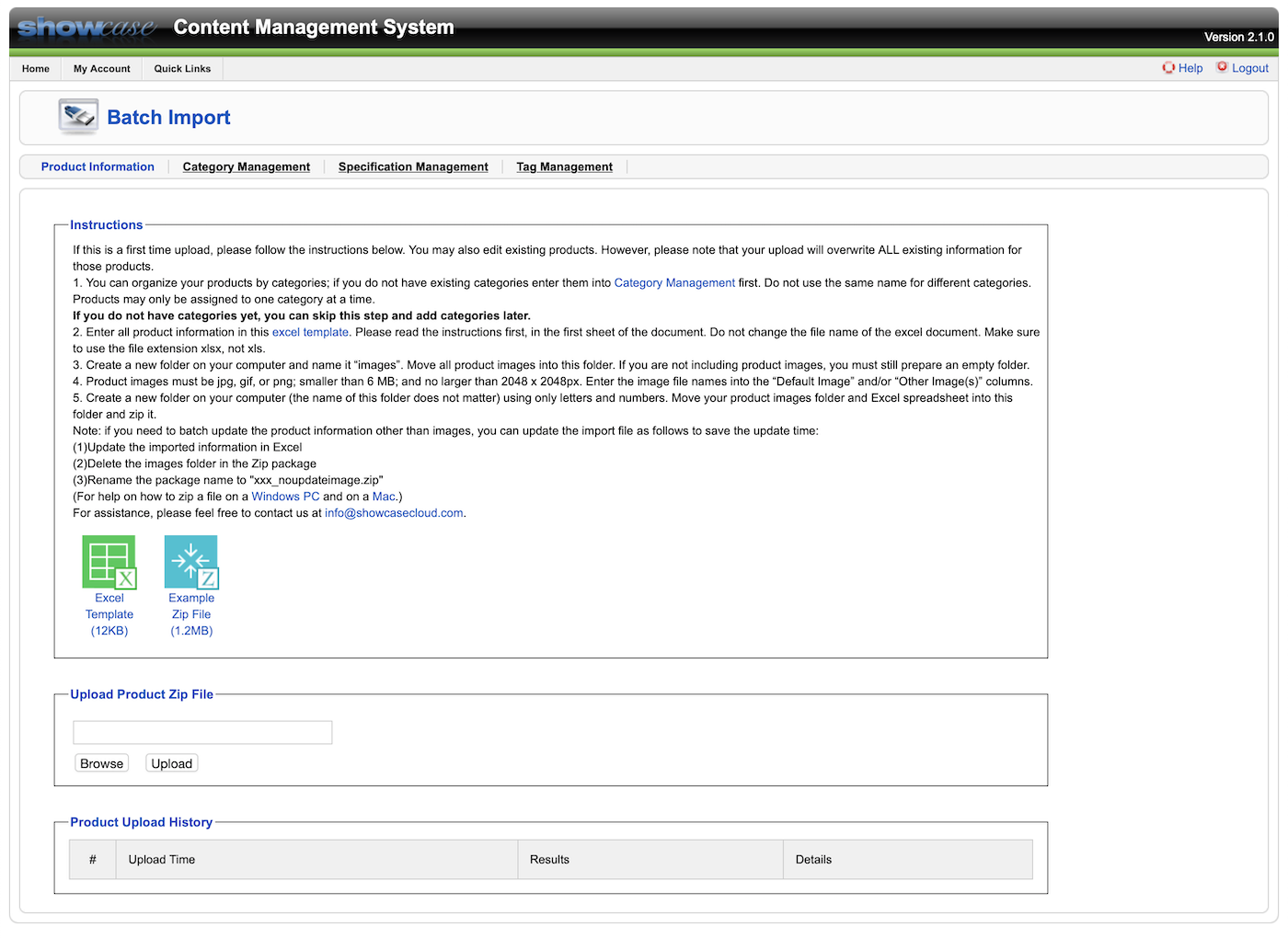 For those of you with products that have SKUs and want to edit existing entries, just enter the product information with a matching SKU and Showcase will take care of the rest.
If you have any questions on how to use this new feature, we're always available to help online at info@showcasecloud.com.
Sincerely,
The Showcase Team